Driving efficiency through upskilling
At the request of a global leader in the FMCG industry, we have built an in-house digital media team that plans and buys advertising campaigns on 19 markets in Europe. The team plans and buys advertising campaigns in various shopping environments (DV360, Meta Ads, Tik Tok Ads and others) and is an extension of the local marketing departments on each market.
Increasing effectiveness and efficiency of digital activities on European markets for a leader in the FMCG industry
Designing, building and developing a digital media team. Introducing media skills into the marketer's structures.
Building operational processes and procedures, verifying legal and financial aspects, designing the team structure, recruiting a leader and supporting the acquisition of other team members and their development.
Results
Creation of an in-house digital media team

within 5 months.
A fully functioning team implementing digital campaigns in

19 markets in Europe within 18 months

Ongoing support

in activities by specialists provided by Pure Play.

Increasing effectiveness and efficiency

of digital activities thanks to full transparency and building digital competences within the Advertiser's structures.
Savings of USD 350k in one campaign
In an image campaign conducted in various digital channels (DV360, Meta Ads, Direct) for one of the largest global insurance brands, we generated savings of USD 350k in one campaign alone.
Planning a strong awareness campaign in conditions of lack of transparency conducted by a global media house.
Translating client goals into media KPIs. Modification of agency recommendations towards effective solutions. Enforcing transparency on the agency (access to advertising buying accounts, invoices etc.).
Verification of the agency's media brief and recommendation, verification of media activities conducted by the agency. Continuous support for the Advertiser in its activities.
Results
USD 350k in savings

compared to the agency's original proposal
Transparency of the agency's activities
Building awareness of the potential of transparency in building the effectiveness of digital campaigns
Verification of agency activities and CPA reduction by 80%
In a performance campaign conducted in DV360 (Google) for a global manufacturer of mobile devices, we delivered the expected eCommerce actions 80% cheaper compared to the client's agency. Within the same budget, Advertiser could have 5x better results than a competing network media agency.
Increasing the effectiveness and efficiency of a performance campaign on the demanding mobile devices market.
A performance campaign in digital media carried out in parallel with the client's agency. Comparative analysis of quantitative and qualitative data.
Implementation of a campaign aimed at directing traffic from the product website - smartphone - to the websites of retailers in a fully transparent fashion.
Results
5 x lower CPA delivered by Pure Play vs. client agency.

6 x lower CPM

delivered by Pure Play vs. client agency.
Full operational, media, documentary and financial transparency in Pure Play's campaign.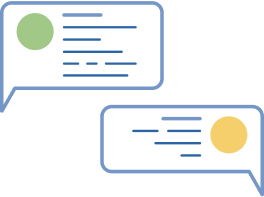 Ready to take your digital campaigns to the next level?
Get in touch with us today to learn more about how we can help your business thrive in the digital landscape.
Pure Play Sp. z o. o.
Al. Jerozolimskie 123A
02-017 Warsaw, Poland